About half of the customers in the market are females, and the most important day of the year dedicated to them is approaching: International Women's Day. The promising event that a lot of products can become perfect gifts for women. Therefore, Magento Store Owners need special attention than ever with suitable strategies to boost sales spectacularly!
1. Promotion & Discount
Discounts and promotions are the most effective way to attract visitors to your site as well as increase the total invoice value to your store. Price is a key element in marketing that influences customers' purchasing decision; therefore, strategy to offer an incentive price could be a wise movement that companies should consider; of course with pre-analysis to ensure profitability. There are several types of discounts that you may choose:
Percentage Discount

Quantity discounts

Free Shipping
These forms of discount can be configured to be active directly on the product information page, or come with terms that beneficial to merchants such as "when signing up email", "when referring to others to buy product", or "with social interaction". 
2. Visual Design
To impress customers with the holiday sales event, it is essential to have a relevant and nice visual with images and banners (of women, flowers, gifts etc). This design plan should focus on targeted audience. For example, on International Women's Day, potential clients would be men, fathers, husbands, children, and boyfriends who are willing to pay for a gift to their loved women. The call-to-action button with an eye-catching design, location, highlights the details of the privileges to gain the quickest attention from the customer.
3. Related Product Suggestions 
The function of upsell, cross-sell or suggest related products helps Magento store owners to trigger customer unintended needs (eg: a person just want to buy a shirt may want to look through the shoes mixed in cross-sell product images), increasing interaction on site, and may turn into real sales conversion. Understanding the tips when setting up upsell, cross-sell and related products will help you boost sales successfully.
4. Special Promotional Incentives: Added Services, Gifts,...
For online purchases as gifts, the most concern is to not be able to add personal messages. If merchants offer customers extra small incentives such as gift wrapping or greeting cards; it will definitely be a plus for creating competitive advantages when it comes to attracting customers looking to buy a gift for their beloveds. In addition, a free gift attached to the purchase (card, handkerchief, lotion etc) can be a great way to provide added value to customers, especially females. If used strategically, this promotion method can even help to clear out inventory.
5. Create Gift Cards
Gift Cards have been always a popular gift on many occasions since it is often hard for senders to choose exactly what the recipient like. Also, it is especially beneficial to business firms to encourage customers to return for later purchase with gift card money. Different types of gift cards with different denominations, customized design and wishes inserted like "Happy Women Day" will be a perfect gift choice for this year's International Women Day.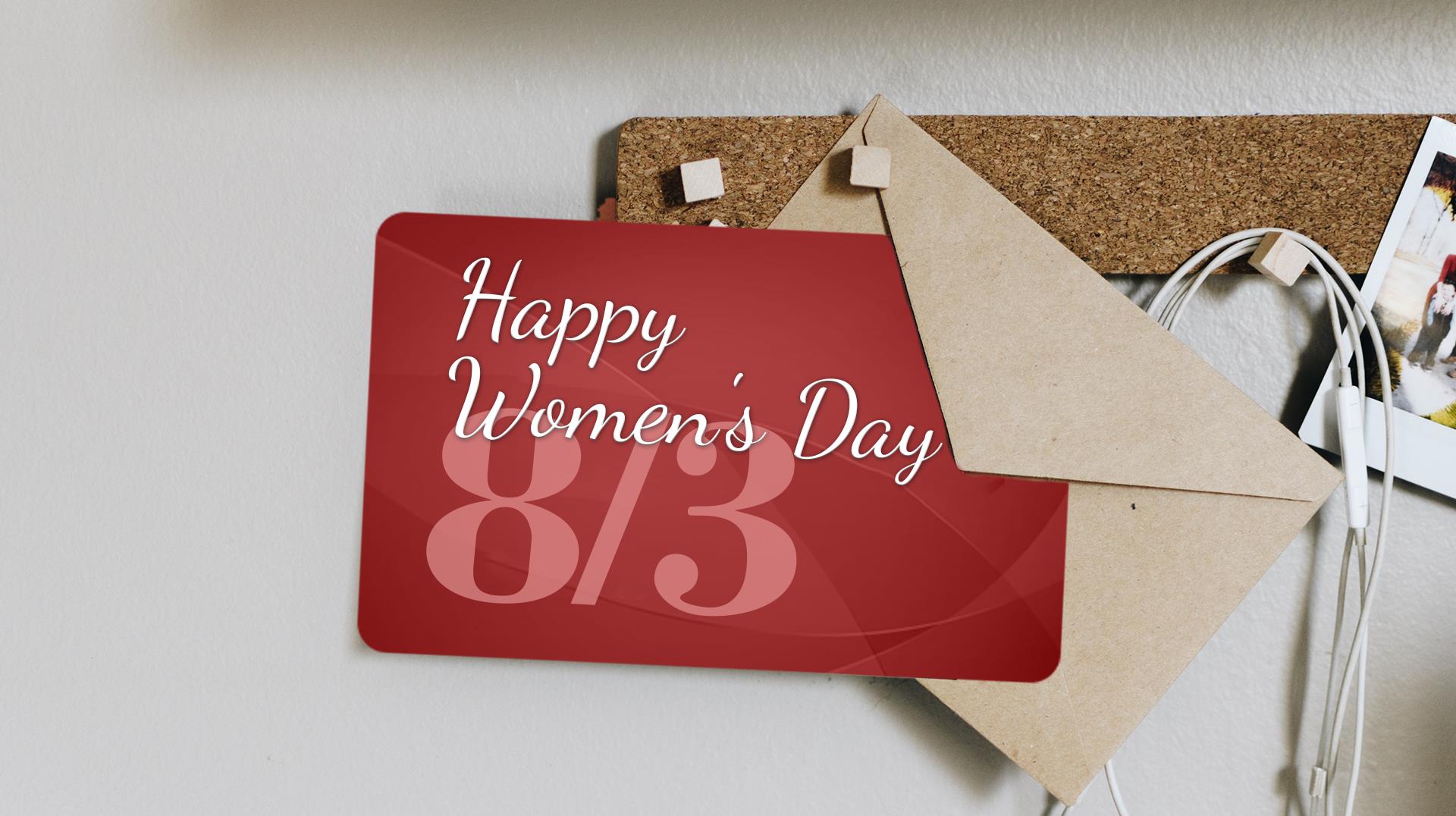 To help merchants create gift card as a kind of products, BSS also has Magento 2 Gift Card extension, which allows you to customize gift cards with flexible codes and upload to sell it online. See it now!
6. Marketing on Multi-Channels
If you want to boost sales and visitors from any channel, do promotion strategy on a single one. But if you want to make promotions on a given occasion, do promote on all channels with a specific campaign. Those various channels can be website, Fanpage, email or message. You can apply percentage discount on the website, "Buy-1-get-1" for Fanpage orders and send bonus code via Email Marketing.
7. Clarified Stocking Information
The last notice for merchants is also the most frequent problem with ecommerce during peak seasons: Stocking Information.  They should be aware to always update the full information of products in stock, inventory checking, as well as set up 24/24 support to commerce on peak occasions. As the transaction traffic is much more than usual, answer all inquiries. This would help to maintain and even improve customers' UX with your site. In order for that, enforcing human resources, as well as using modern controlling technology like ERP would be absolutely vital.
There are several tips you can perform right on your e-store to improve customers engagement and ultimately rocket sale results. Especially on special occasions like this approaching International Women's Day, when men are more generous with their purse, do not miss this opportunity!

Hope that you find this information useful! If you need any help with Magento services or want to build a Magento e-store from scratch, feel free to contact us.