Free My Paws is the resource for Service Animal Owners, with the largest registry in the United States.
Project Scope
The client has been putting their trust in us since September 2013 until now. Free My Paws provides a wide range of products on their Magento site from services, documents to accessories for animals and owners. Hence, it is a real challenge for us finding the right way to show the content of the website in the most logical and eye-catching way. Taking our client's business as important as our own, BSSGeek have worked diligently to give the best technical solutions for the site to be compatible with the continuous growth of the partner. Here is what we have been doing through the years
> Build the site from scratch
Starting with a deep research on client's services and products, we plan to create the most unforgettable online shopping experiences. > Provide psd convert to Magento site
Give the frontend a memorable and modern design to encourage customers to stay on the site longer. > Customize Magento function
Not just limiting within the basic functions of Magento, we assist client with a better management by Order import/export customization and Petfinder system - SMS gateway integration.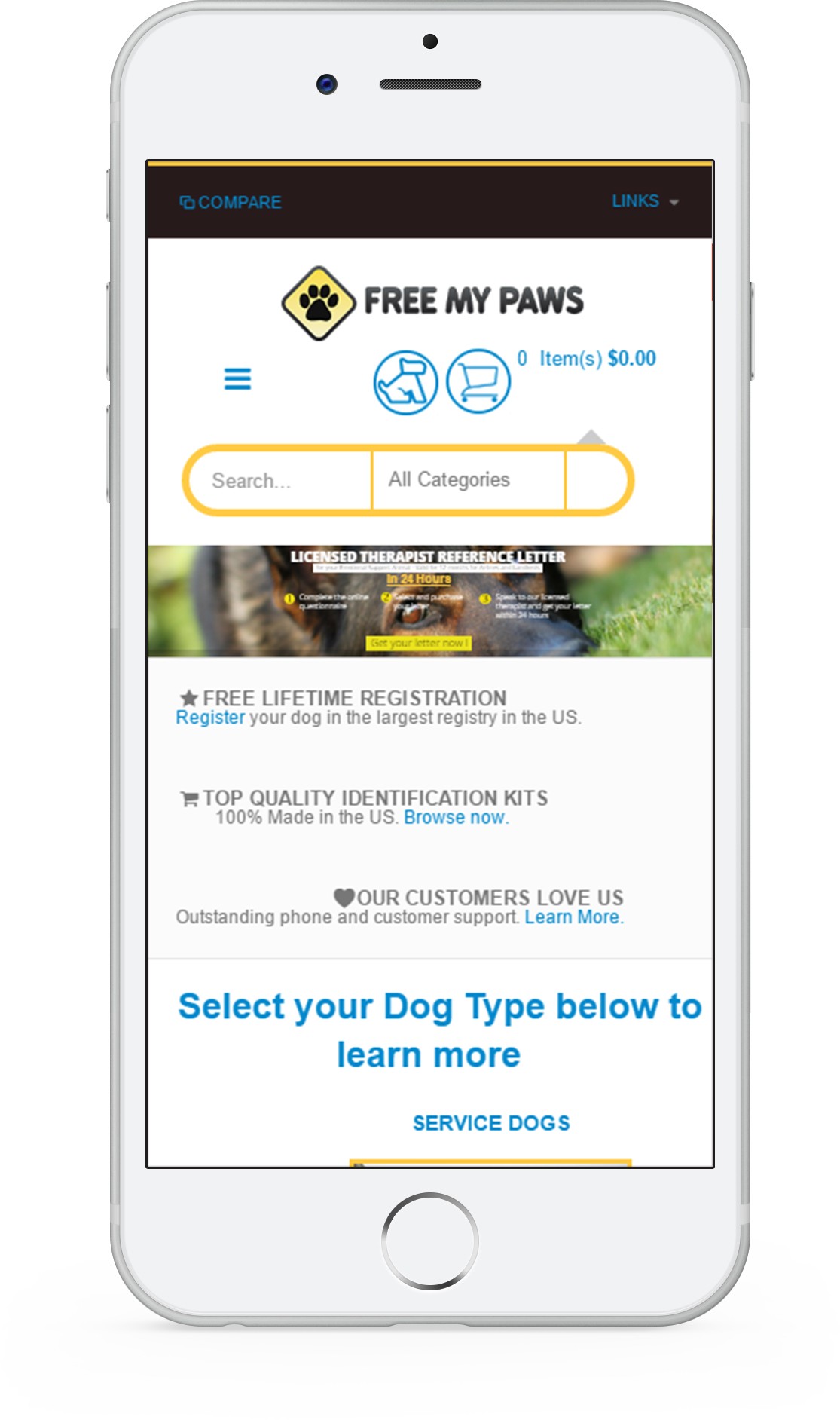 Procedure
For each project, we always use a PMS - Project Management System to manage the tasks for both us and client to keep track of the work flow. With Free My Paws, Jira has been helping us to control the process.And for the seek of customer satisfaction, BSSGeek support team is always enthusiastic to give assistance through various platforms. We listen to your problems, we discuss, we advise and get it sorted out as fast as we can.
Required Skills
At BSSGeek, we have the team of talented and Magento certified developers working to challenge the limits. By the deep knowledge of Magento css, html5 and other skills together with years of experiences, our developers has gained recognition and reliance from the client. And the effectiveness of the site is the most practical affirmation for this.
Free My Paws is the resource for Service Animal Owners, with the largest registry in the United States.
- Free My Paws-

Developer: Trung Nguyen
Supporter: Trung Nguyen
Leader: Trung Nguyen

START A PROJECT
want to work with us? Getting start is easy.